Tweeden May Not be Part of the Package
Apparently, I was a little premature in assuming LeeAnn Tweeden was part of the Josh Beckett deal.
The Palm Beach Post
is reporting that the couple split up recently, coinciding with an interview in FHM for one of the eighty photo shoots she's done for them, in which she reveals a lot about the couples' sex life. Beckett's resume also includes Alyssa Milano, so I'm positive Josh will rebound and pull more celebrity tail. Whether or not he'll rebound and go a season without going on the DL? I'm not so sure. Well since LeeAnn Tweeden was mentioned I guess I have to put up another picture. Oh jeez, twist my arm.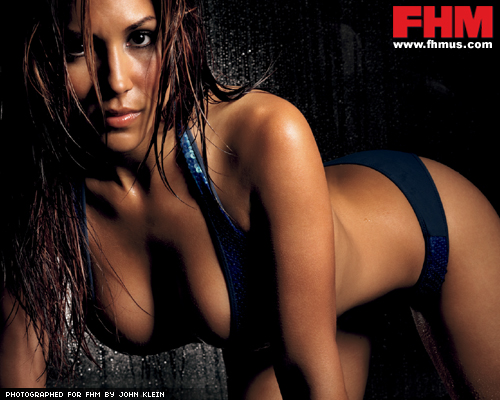 Palm Beach Post Column